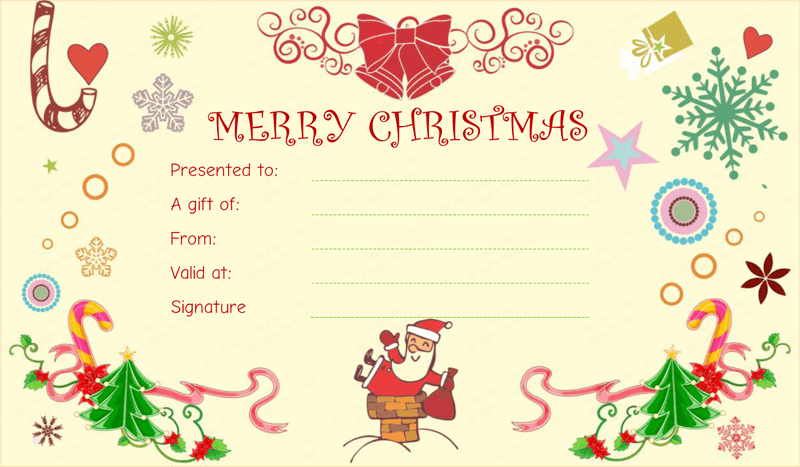 Download Options for Christmas Fun Gift Certificate Template :
The Christmas certificate Template, is one unique template with everything desirable of a Christmas gift certificate. The template is fashion entirely with the Christmas theme. It is one of the loveliest certificate to give your family or friend for a gift certificate in this joyous season.
The template is easy to customized the words and or use them as they are by only adding the name of the person being awarded the gift certificate. The certificate template exists either as a Microsoft® word document. One can easily download the certificate template, fill the details and print. If one is not satisfied by the templates found online then, he or she can design their own design. The Christmas certificate template is used to show the type of gift that one is to be given. It is used in cases where one has ordered for a gift but delivery has been delayed or will be done later. It is used instead of the gift. The Christmas certificate makes one feel special and appreciated.