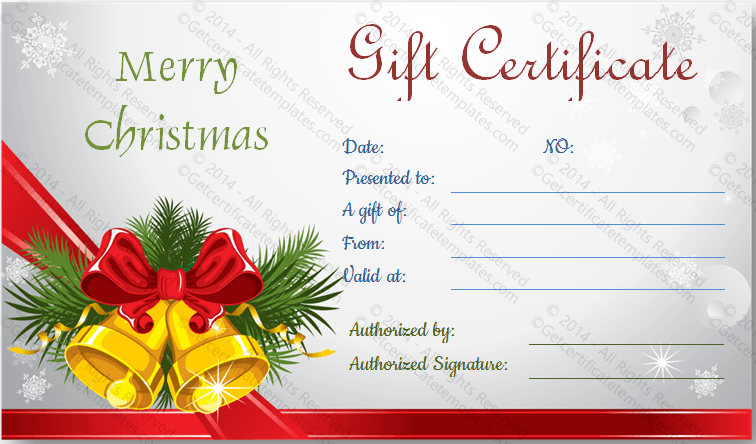 Download options for Christmas Bells Gift Certificate Template,
This pretty Christmas bells gift certificate template features a bell design on the left-hand side of it. The bells are wrapped in a ribbon with holly behind them. The background of this gift certificate is light blue, gray, and white. There are little snowflakes scattered throughout the background. On the right side in big fancy letters are the words Gift Certificate. Under these words are the date and the number of the certificate.
There is a space to write in the name of the person receiving the certificate and what is it for. Under this, the gift giver puts their name. The company puts its name as well as the signature of a company representative. This Christmas gift certificate template can be downloaded from our site. It can be printed and customized for each customer that wants to buy a gift certificate for the Christmas season.