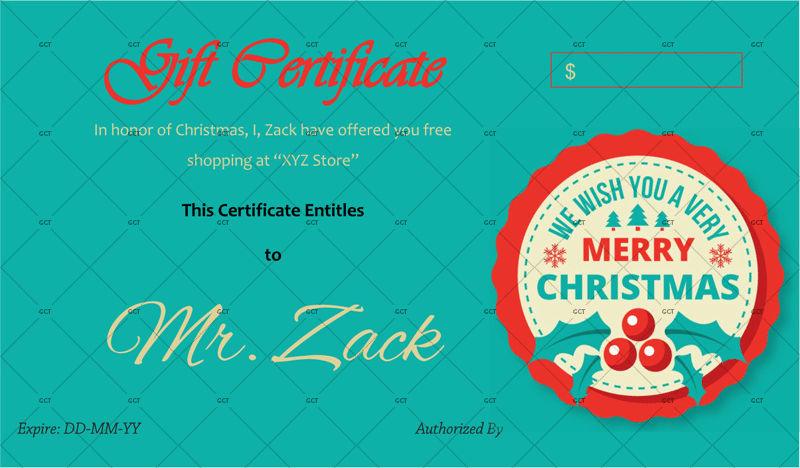 Certificate number 2 displays a beautiful Merry Christmas and happy new year message in a circle similar to a Christmas pudding, very unique style wrapped perfectly with a red bow on top. There is a very festive use of colors that style the font beautifully. Red especially is always used during this time of year and with good reason, it compliments the words Merry and also helps Gift Certificate stand out.
This would make a sweet stocking filler for a child that likes secret presents, or as a personalized gift to your partner to show them, you planned in advance what you would buy them.
You need to add your name and what your special person will receive down below including the dollar amount. You could keep it anonymous but that's up to you. Take your pick of these fantastic gift certificate designs and enjoy the festivities.