Choose Your Desired Option(s)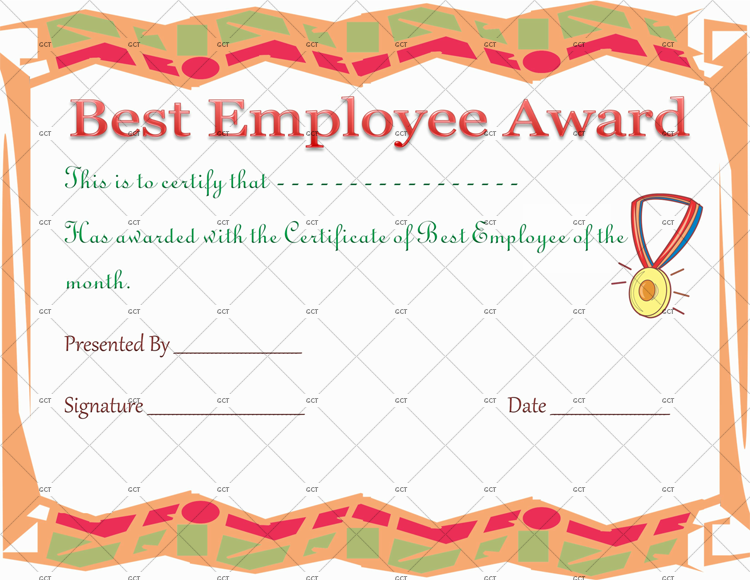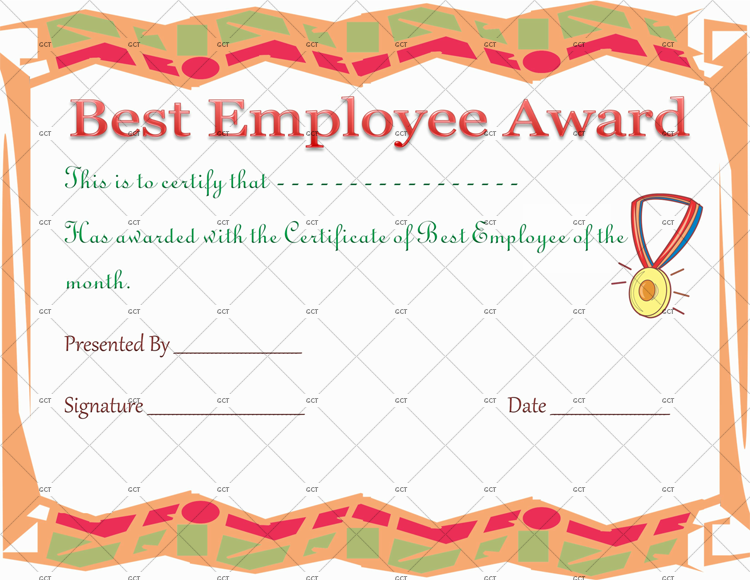 This Best Employee Award Certificate is great for your business. It allows you to recognize one of your employees for a job really well done. This award certificate features a gold medal in the corner with a white background, and a colorful orange, green, and red border surrounding the certificate. This is a great, professional template because it allows you to customize your certificate by adding and deleting text.
This would be great to use at ceremonies or meetings that your company has so that you can tell a person within your company that they are doing any amazing job at work. This can also be framed and put on your company's wall to let other people know that this person did a great job. By using our great award certificate template you will be increasing the morale of your company and making one of your special employee's day.