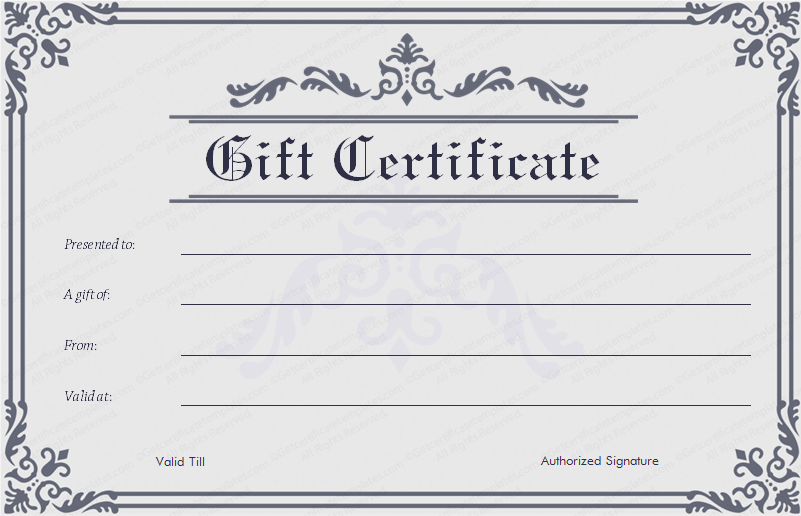 Download Options for Formal Frame Gift Certificate Template :
Special rewards don't have to be expensive, or huge to make a statement. In fact, this Picture Frame Gift Certificate is one that will make a statement to anyone that receives it. Most gift certificates are small and go when they are spent, never really making a statement to the store they are going to.
With the use of this gift certificate though, the store will know who received the gift when they come in to spend it. This makes an even bigger deal out of the event and will draw more attention. This gift certificate template is easy to use and only takes a few moments to download. Then when you open it you can make any changes you want, filling in all the relevant information. Simply print and take it to the store of your choice in order to be authorized with the dollar amount you want on it.