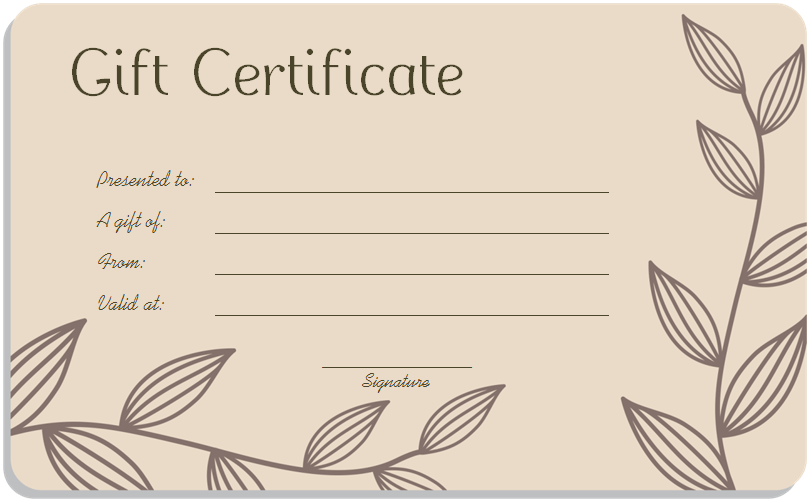 Download Options for Leaf Branches Art Gift Certificate Template :
Having this kind of a gift certificate template is one of the many ways you can save both money and time. Instead of making a stop to buy your loved one a gift card, you can download this template and use it.
The beauty of this template is that it is ready to use. If you have no need to customize it, all you need to do is print it and write the name of your loved one on it. If you feel like you will come out as monotonous by using the same gift card over and over again, you can customize it and mix it up a little. This will make the look different from the others and a lot more unique. Besides, the design that this template has is so beautiful and unique.